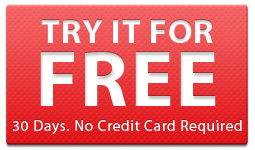 Membership Software

for Business Associations
Dublin's Docklands Business Forum (www.docklandsbusinessforum.ie) started using memberGRIP since September 2010.
Docklands Business Forum is an association of local businesses in Dublin Docklands area who want to make Dublin Docklands a better place to live and do business. The Forum organises events for local community and businesses throughout a year and memberGRIP plays an an essential role in promoting and managing these events and activities.
Moreover, memberGRIP helps the forum to manage their members database, track membership renewals, accept online payments for subscriptions and events.
Support & Responsiveness
We are here to listen to you and your feedback and are always open to suggestions and ideas how to make the system even better to you. Meet with us, call us, send us an email with your questions, feedback and suggestions - we will be happy to take them all on board.
"Docklands Business Forum is using all the system functions, but they particularly rely on memberGRIP's Events and Activities module. They provided us with a great feedback how to make it even more efficient to event organisers to promote the events and to attendees to register to events in as easy and quick way as possible. We are confident every organisation will find Events module a great tool to promote their events."

Jaroslaw Woznica, Managing Director, memberGRIP.
Are you a member of Docklands Business Forum? Login here.
Want to become a member? Sign up here.
"With memberGRIP we can communicate far more efficiently with our members and the local community."
Alan Robinson, Chairman, Docklands Business Forum