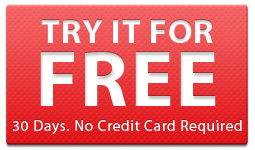 Membership Software

for Cycling Clubs
Cuchulainn Cycling Club (www.cuchulainncc.com) from Dundalk, Ireland has been using memberGRIP since January 2011.
Karl Dolan, the club's honorary secretary, is working with the memberGRIP on a daily basis and is using all features of the application. Automated processing of new member online applications, communicating with members by text messaging (SMS) and emails and promoting club events and activities, including races, are typical tasks Karl is performing with help of memberGRIP.
Karl encourages members to use Member Portal, where members can update their information, renew their membership and pay their dues online. They can view the events calendar and register for them right from the Member Portal.
Support & Responsiveness
We are here to listen to you and your feedback and are always open to suggestions and ideas how to make the system even better to you. Meet with us, call us, send us an email with your questions, feedback and suggestions - we will be happy to take them all on board.
"Karl Dolan, the honorary secretary of the Cuchulainn Cycling Club provided us with an invaluable feedback. His comments and suggestions helped us to further improve our application and make it even more useful.
Introducing private and public member groups, messenger accounts, ad-hoc messaging to event attendees were just a few ideas, which emerged when talking to Karl."
Jaroslaw Woznica, Managing Director, memberGRIP.
memberGRIP significantly reduces the time Karl needs to spend on managing members information allowing him to focus on organising and promoting club's activities.
Are you a member of Cuchulainn Cycling Club? Login here.
Want to become a member? Sign up here.
"The system is ideally suited to cycling clubs as it enables them to manage all their members and to send text messages and emails directly to them from within the system."
Karl Dolan, Hon. Secretary, Cuchulainn Cycling Club